Licensed electrical contractor and journeyman electrician, Jason Anderholm and team specialize in installing whole house generators, whole house rewires, transfer switches, service upgrades, electrical panel upgrades, electric car chargers, underground electrical, landscape and outdoor installations, and much more. We can service any electrical repair.
Meet Our Licensed and Certified Santa Rosa Electricians Who Are Committed To Providing High-Quality Service
Anderholm Electric is home to qualified electricians in the Santa Rosa area. Our team of experienced professionals is dedicated to providing the highest quality service and expert advice on all your residential and commercial electrical needs. We specialize in service calls, electrical repairs, electrical installation service, upgrades, sub-panel installation, rewires, new construction wiring, remodel wiring, lighting installations, surge protection, generator installations, and EV charging station installation. Additionally, we are experts in electric car charging installations. 
We have the experience and knowledge necessary to tackle any job, regardless of its size. We understand that every situation is unique, which is why we pride ourselves on our personalized customer service. Our team will provide emergency electrical service. As industry-leading Santa Rosa electricians, we make sure to stay up to date on all the latest technology and safety protocols so that you can rest assured knowing your property is in good hands.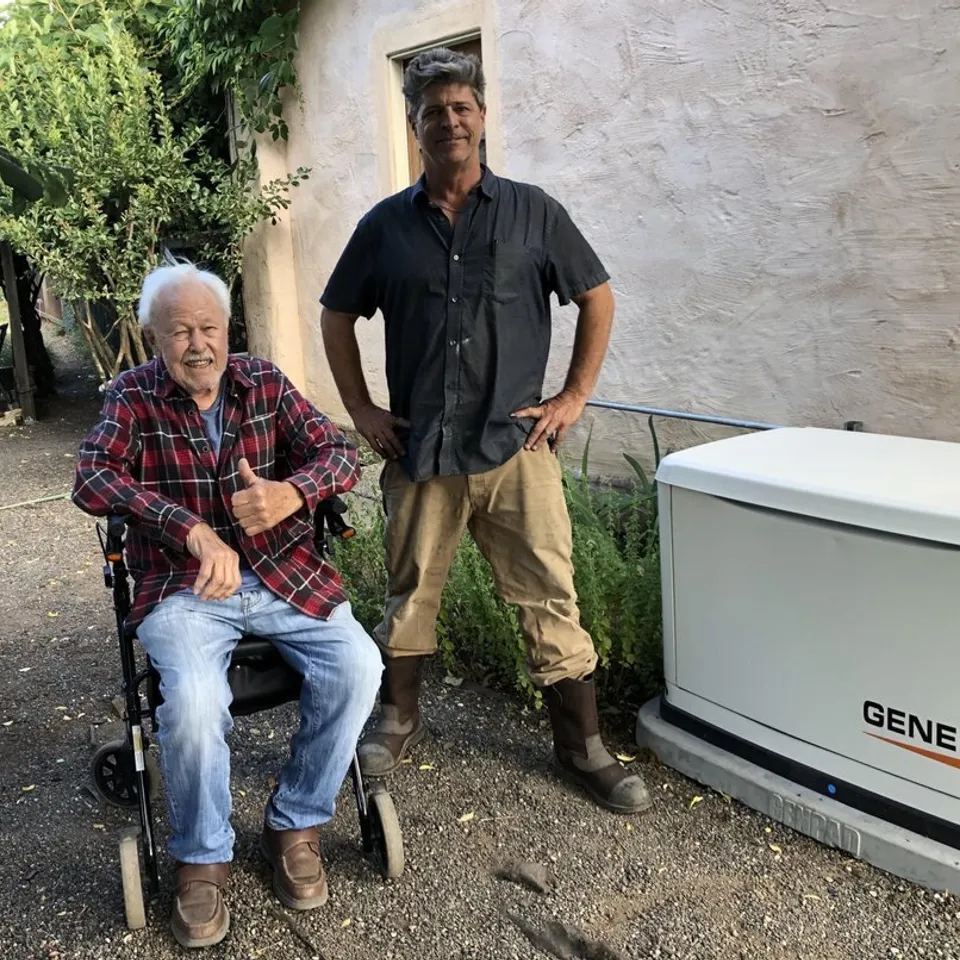 At Anderholm Electric, we strive to provide the best customer service possible and our team is always available to answer any questions you may have. Our commitment to providing high-quality service sets us apart from other electric companies in the area, so when you need an experienced and dependable electrician for your next project, you've come to the right place!

Your Expert Santa Rosa Electrician
We specialize in Residential and Commercial Electrical Services
New Construction, Remodels, and Backup-Power Service Calls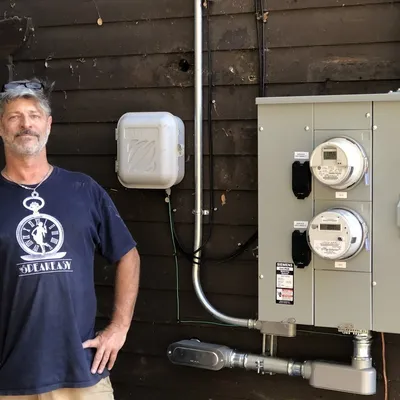 Electrical Panel Installation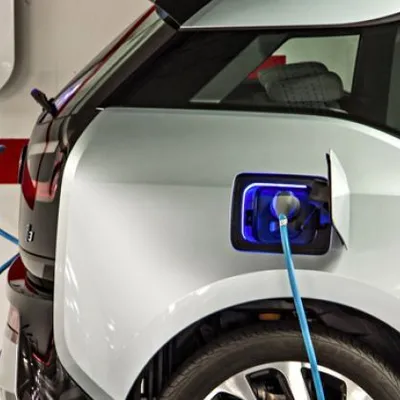 EV Charging Station Installation
New Construction & Remodels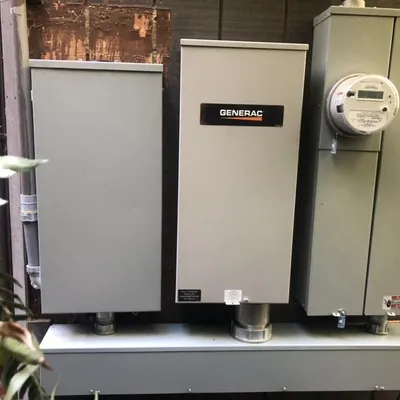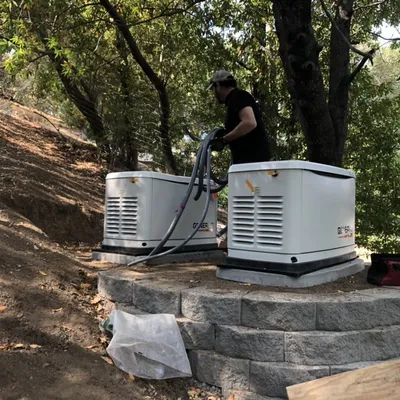 Home Generator Installation
At Anderholm Electric, we specialize in providing skilled electrical services for customers in Santa Rosa and the surrounding areas. Our team of experienced electricians is highly sought-after due to their commitment to excellence and exceptional customer service. We are dedicated to providing reliable and professional electrical solutions for each of our clients, and our passion for exceptional work shines through with every job we do.

As a full-service electrician Santa Rosa locals speak highly of, we offer a wide-range of residential electrical services from electrical panel installation, lighting installation, any kind of electrical repair, to home generator installation and solar integration. Whether you need a whole house rewire or a panel upgrade we are the electricians to call in Rohnert Park, Petaluma, Novato, Sonoma, Napa and the surrounding regions. Anderholm Electric are experts in any kind of electrical installation service. Let us install your electrical system for your new remodel. 
We also offer a comprehensive commercial electrical services including commercial ev charging station installation, a full-scale lighting installation or any electrical repair in your office building. Our electricians have the expertise and experience necessary to handle any job with ease.
We also provide 24/7 electrician emergency services for those unexpected and urgent electrical issues. As an emergency electrician Santa Rosa locals know they can trust Anderholm Electric to be available for emergency electrical service.
Honesty, Integrity, and Professionalism
At Anderholm Electric, we take pride in the quality of our work and strive to exceed your expectations every time. Our electricians are highly trained and certified. Our commitment is further reflected in our dedication to staying up to date on the latest technology and safety protocols and our competitive pricing structure.
We offer competitive rates, fair assessments, and timely completion of projects. We also specialize in green energy upgrades and efficient lighting solutions – so you can trust that your project will be completed with the utmost care and consideration for the environment.
✓ Locally Owned & Operated
✓ Fine Craftsmanship
✓ Expert Installation
✓ Honest & Fair Pricing
✓ 100% Satisfaction Guarantee
If you're looking for reliable Santa Rosa electricians, look no further than Anderholm Electric. Contact us today for more information about our services!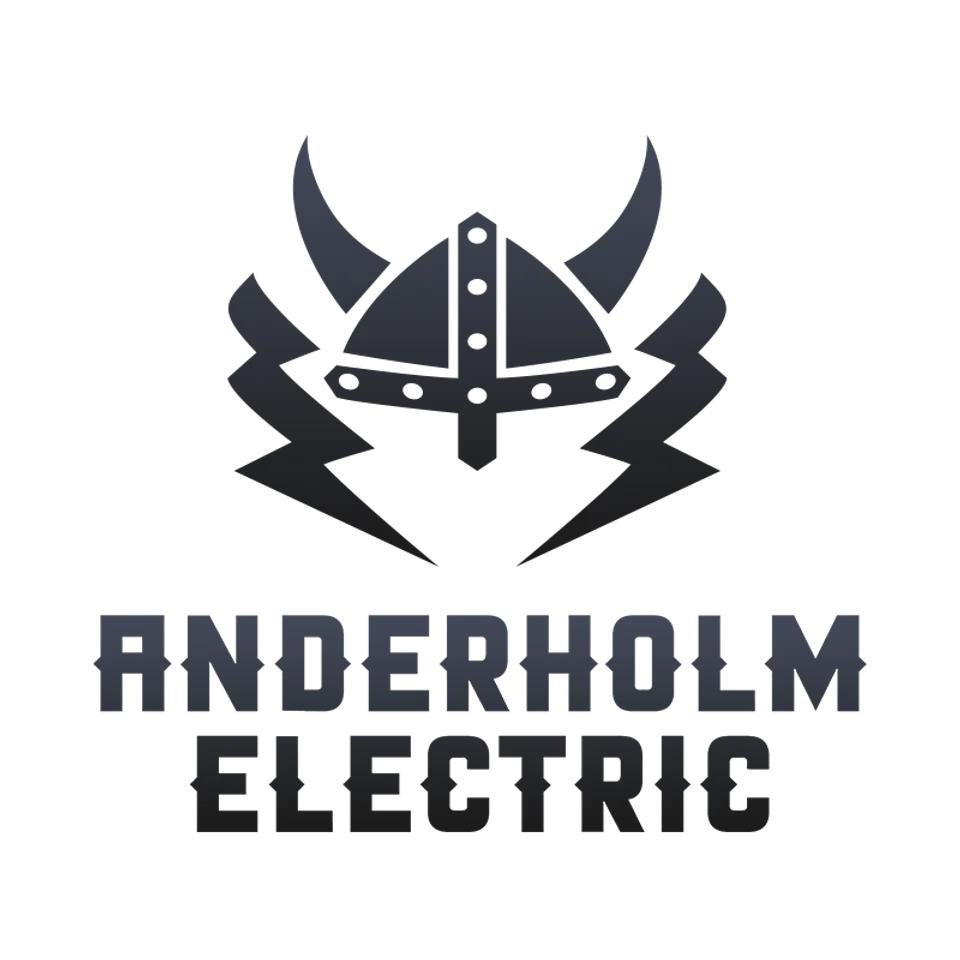 See more pictures in our full gallery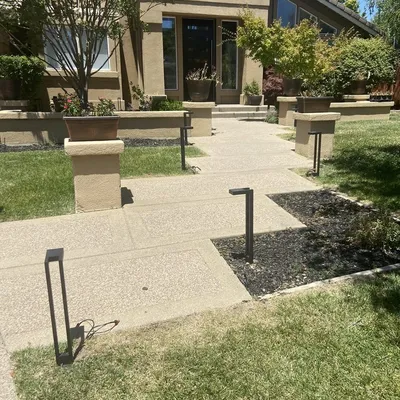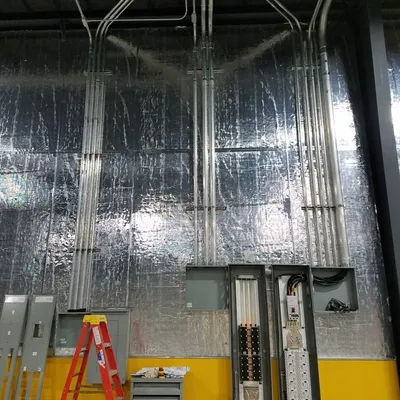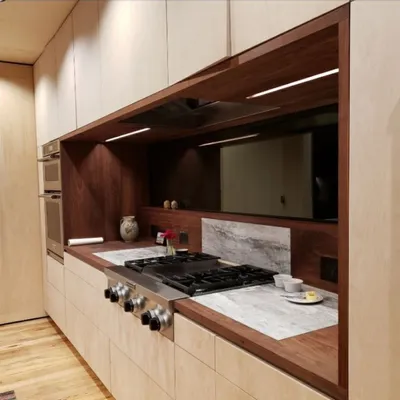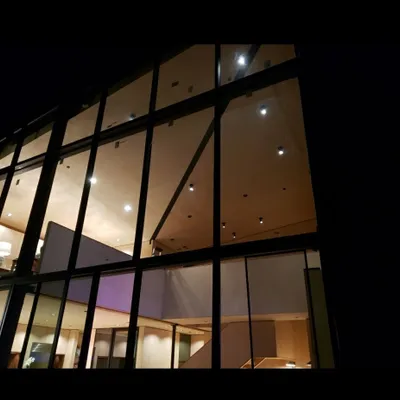 At Anderholm Electric, our team of professional electricians understands the importance of having reliable and skilled professionals in the area. That's why we've become the go-to Santa Rosa electrician for many customers who require superior electrical workmanship. Our team maintains extensive knowledge of all facets of electrical work, from small repairs to complex  electrical installations.
We pride ourselves in being a full-service electric company that's committed to taking care of every residential electrical service with fast response times, efficient solutions, and careful attention to detail. Furthermore, we always strive to ensure every job is done right—the first time around—and our customers are 100% satisfied with the results.
Finding the right electrician can be a challenge, especially in Santa Rosa and the surrounding areas. That's why the electricians at Anderholm Electric take pride in their work, ensuring that each installation or repair is executed with precision and safety. With extensive hands-on experience in the field, our team of professionals has seen it all – from standard wiring to complex lighting designs – and we have the know-how to tackle any job quickly and effectively.
As a reputable Santa Rosa electrician, we understand the importance of finding an electrician you can trust. This is why we strive for excellence with every task we undertake. Our team provides quality residential electrical service, no matter how small or large the job may be, and always puts your satisfaction first. We understand the importance of keeping the power on will provide emergency electrical service to our local service areas. 
We guarantee 100% customer satisfaction with all our services, ensuring that you get the best electrician Santa Rosa has to offer for your home or business. Contact us today to learn how we can help bring your project to life!
We Serve Sonoma County and the North Bay
As leading Santa Rosa electrical contractors, we understand the need for discerning residents or business owners to have access to comprehensive electrician services. Therefore, we are committed to providing exceptional value and outstanding customer service. We strive to build long-lasting relationships with our customers by providing superior results on every job.
That's why Anderholm Electric provides the best residential and commercial electrician services in the area. We strive to uphold our commitment to customer satisfaction by providing superior results at fair prices.
At Anderholm Electric, we have been providing top-quality residential and commercial electrical services in Rohnert Park and the surrounding areas for years. Our team of experienced electricians specializes in a wide range of electrical projects, including new installations, repairs, remodels, maintenance, and troubleshooting. We take pride in our customer service and strive to exceed our client's expectations with every job we do.
As a reputable Petaluma electrician, we go above and beyond industry standards to ensure that your project is always done on time and on budget. From start to finish, our highly skilled electricians will ensure that all safety measures are followed so that your home or business is protected. Our knowledgeable Petaluma electrician can handle several electrical jobs, including everything from lighting installations to wiring repairs and maintenance – no task is too big, small, or complex for us!
Finding a qualified electrician in Novato, CA can be challenging. With so many contractors out there, it's hard to know who is reliable and who will do the job right. That's why more and more people are turning to Anderholm Electric for their electrical needs. Our team of experienced electricians is highly skilled and knowledgeable when it comes to residential and commercial services. We understand the importance of doing a great job the first time, which is why we take great pride in our workmanship. With our vast industry experience, we're the go-to electrician Novato locals rely on.
With us on the job, you can rest assured that your project will be handled by professionals who have been trained to meet all safety regulations. We use top-of-the-line products from trusted brands, and our team will go above and beyond to ensure that your electrical system is installed or repaired safely and efficiently. So whether you're looking for an electrician in Sonoma for a new construction project or just need someone to take care of a few home repairs, Anderholm Electric is the trusted name in residential and commercial services.
Anderholm Electric has a team of experienced commercial electricians serving Napa who are well-versed in the latest safety regulations and industry standards. Our technicians have extensive knowledge of electrical codes, installation procedures, materials, systems components, and operational strategies to ensure our client's projects are completed with the highest quality workmanship. We specialize in working on industrial and commercial projects, such as buildings, factories, offices, warehouses, and more.
Was your home built before the 1990s?
FEDERAL PACIFIC ELECTRIC PANELS ARE A FIRE HAZARD
If you have never done an electrical Panel Upgrade in your home, there is a chance your home may have been built with a Federal Pacific Panel (FPE). Most homes built between 1950-1990 have defective Stab-Lok breakers installed and run the risk of malfunction or electrical fire. When a breaker fails to trip, an extreme amount of power from the outside electrical supply surges into a home's panel and circuits. Once that happens, it cannot be stopped or shut off manually. Electricity will burn until it runs out of fuel or the wires melt. Our electricians have a lot of experience with panel upgrades, including FPE panels, and can provide you with a quality service and replacement for your panel. You should replace them with a circuit breaker that meets modern safety standards.
Licensed and Certified Santa Rosa Electrical Contractors Specializing in Renovations and Remodels
We offer residential and commercial electrical services in Santa Rosa, CA, and the surrounding areas. Our team has several years of industry experience, so when it comes to installations, repairs, upgrades, or maintenance – our electricians can do it all. 
Are you looking to upgrade your home, remodel or flip an ugly house? Most home renovations or remodels involve the addition of track lighting, recessed lighting, under cabinet lights and vanity lights, or the installation of new ceiling fans, or beautiful landscape lighting. Perhaps you want to remove or move a wall where rewiring is needed.
 Anderholm Electric has done many remodels and renovations. We can upgrade and design your electrical system based on the way you use your devices. To ensure your safety and success in passing a home inspection, we maintain control throughout the design and construction process to ensure that your home and business are wired to the National Electrical Code (NEC) and California standards.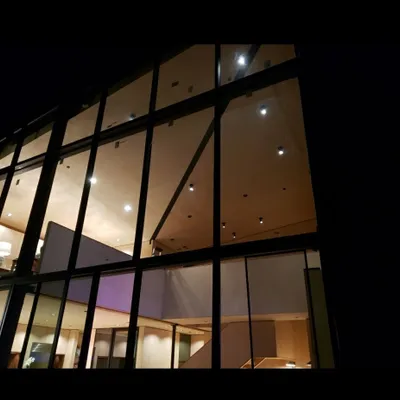 Follow us on Social Media
Call us today for a free consultation! We look forward to helping you keep the power on in your home or business.